---
Important
Birtley Medical Group operates a zero-tolerance attitude to all forms of abuse, the use of inappropriate words, and aggressive or elevated tone will not be tolerated. Any calls of this nature will be terminated, additionally, you may be removed from the practice meaning you would have to register at another surgery. The whole NHS is facing unprecedented demand, as a result, appointment availability may be limited at times and you may be referred to another provider or service please do not take this out on our staff, they are working tirelessly to care for you.
Welcome to Birtley Medical Group
We are committed to providing you and your family with the highest possible quality care.  We provide modern healthcare facilities and focus on continually improving the health of our patients and residents of the community. We have a dedicated and professional team who are here to listen and provide patient-centered care to you. Our values are centered on three key themes of compassion, competence, and community.
Compassionate – Patients deserve this in their care- it engenders trust and makes people feel valued.
Competent-  Everything we do is underpinned by appropriate training, support, and development.
Community – We serve our community and work in partnership with it. It means we respect one another and value equality and diversity.
Our website is aimed at providing you the important information about our practice, our services, and our staff in addition to some other useful information and tools available for you to use.
If the surgery grounds look a little "wilder" in the coming months this is the reason. No Mow May is an annual campaign calling all garden owners and green space managers not to mow during May – liberating your lawns and providing a space for nature.
Free the wildflowers in your lawn so they can grow wild and provide a feast for pollinators, tackle pollution, and lock away atmospheric carbon below ground.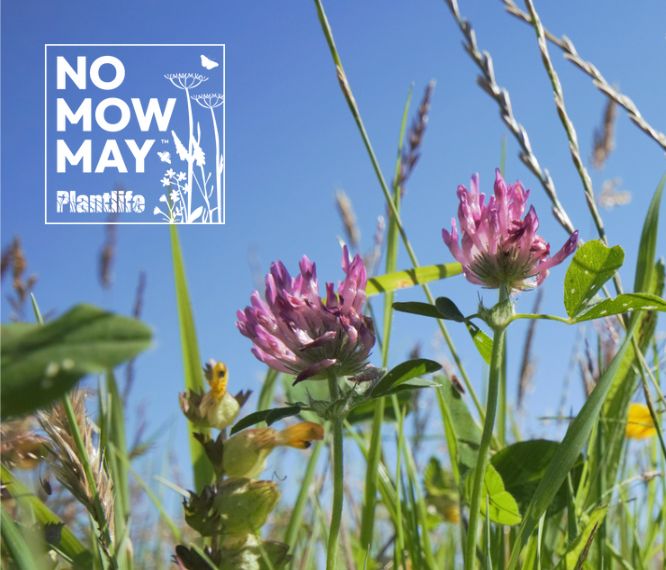 Information relating to Strep A, Scarlet fever & Tonsillitis
Self care. Continue providing your child's care at home. If you are still concerned about your child, speak to your health visitor, local pharmacist or call NHS 111– dial 111. Children and young people who are unwell and have a high temperature should stay at home.
Sore throat is extremely common in children, teenagers, and young adults and is often associated with a high temperature. Tonsils are small glands that sit on either side of the throat and are sometimes affected (tonsillitis).
---
TELEPHONES
When telephoning the surgery your call may be placed in a queue, please be aware staff are dealing with other patients and will answer your call as quickly as possible, calls are answered in sequence meaning the most recent calls are answered last.
Please refrain from dialing straight back rather than joining the queue, or repeatedly redialing to have your call answered more quickly, each time you leave the queue your call is placed at the back, meaning a longer wait to speak to a care navigator (receptionist).
Instead please wait in the queue, although we appreciate this can be frustrating at busy times, your call will be answered more quickly.
We now have appointments available to book online with our advanced practitioners. 
---
COVID VACCINATIONS
We proudly continue to provide a covid-19 vaccination service at our practice. Please do not phone the surgery to enquire about the vaccination or to book an appointment. Increased calls to the surgery cause problems for our patients who are calling about other matters.
4th Covid Booster Vaccinations
Isolation Notes – You do not need to contact your GP
Use this service if you need a note for your employer to prove you're self-isolating because of the coronavirus (COVID-19).
If you have to stay at home but feel well enough to work, ask your employer if you can work from home. If you can work from home, you will not need an isolation note.
https://111.nhs.uk/isolation-note/
---
Supporting your recovery after COVID – Click Here for further information
Post-COVID-19 syndrome: What support can patients expect from their GP?
Data Provision Notice: Covid-19 At risk patients
---
ZERO TOLERANCE OF ABUSE TO STAFF
We operate a zero-tolerance policy regarding abuse to our staff, we understand that if you are feeling unwell you may not be at your best and feel inclined to take your frustrations out on our staff, please remember to treat our people as you would wish to be treated yourself with understanding, dignity, and respect, they are here to help you please remember this.
---
LOG IN TO THE NHS OR PATIENT ACCESS APP


---
Patient Information
Register as one of our patients
Abdominal Aortic Aneurysm Screening – A free NHS national programme that screens men aged 65 plus to check if they
have an abdominal aortic aneurysm.
Useful Forms, documents & links
Diabetes UK – Prescription Information
If you wish to register a Type 2 objection please click here to be taken to the NHS Data matter page.